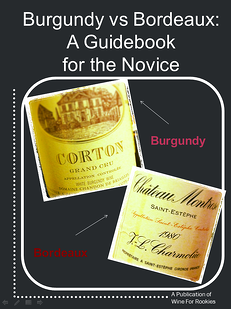 Does keeping France's two great wine regions straight give you a case of
Les Bleus

?
Well, fear no more!
Burgundy and Bordeaux are arguably two of the world's greatest wine regions. But other than being in France and fetching top prices at the auction block, they have little in common. Keeping them straight can be tough, so what's a wine newb to do? Download our free ebook of course!
Learn all about the grape varieties, climate, soil content, and everything else that makes these bottles so darn delicious.
Discover some killer wine pairings that will truly let these wines shine.
Decipher those labels like a true Francophone.
Our guide will give you everything that you need to know to navigate your way through any wine list or retail shelf.